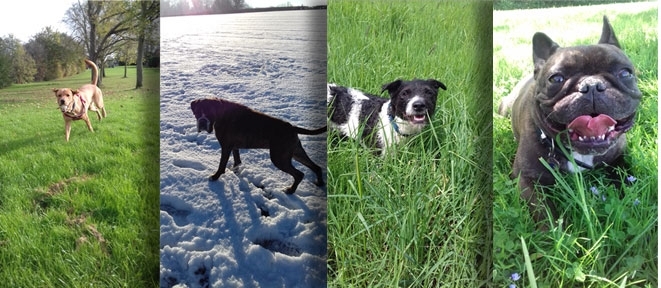 Dog Walking

I can tailor dog walks / visits to suit you and your dog(s) as all dogs are different - whether your dog requires longer walks, loves to chase a ball or socialising sessions with other dogs, or alternatively, you prefer your dog to be walked alone.

Using our local parks and our beautiful countryside your dog(s) will go on fun and exciting walks.

If you need to go out for the day I will ensure your dog gets the attention and exercise it needs so you can be comforted by the fact that your dog is in the best possible care.